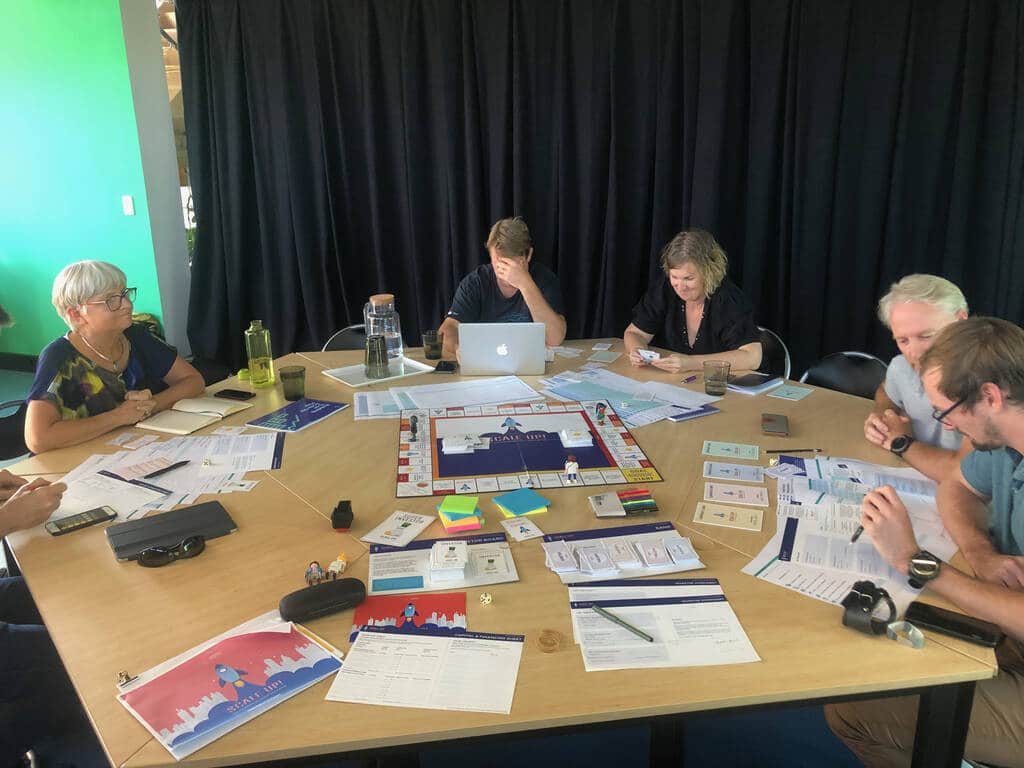 Queensland Robotics recently held a "Scale Up" Discovery Workshop with a number of experienced enterpreneurs, venture fund specialists and some of our robotics companies experiencing significant growth.
The feedback was very positive, with comments like: "This is so close to reality it is not funny " and "[I] can really see the potential to develop a deeper appreciation in how to raise capital in a way best suited to the needs of our company". We plan to hold a deeper multi-day workshop series, to fit with busy schedules while also allowing for deeper insights. Each day in the multi-day series would be made up of a 3 hour session with some light "homework" for the next day.
The Scale Up simulator comes from a joint development between StrategyTools out of Norway, and MIT business school. It has been used by many enterpreneur hubs, business schools, incubators and accelerators. Anyone interested in participating can let Andrew know directly at [email protected].