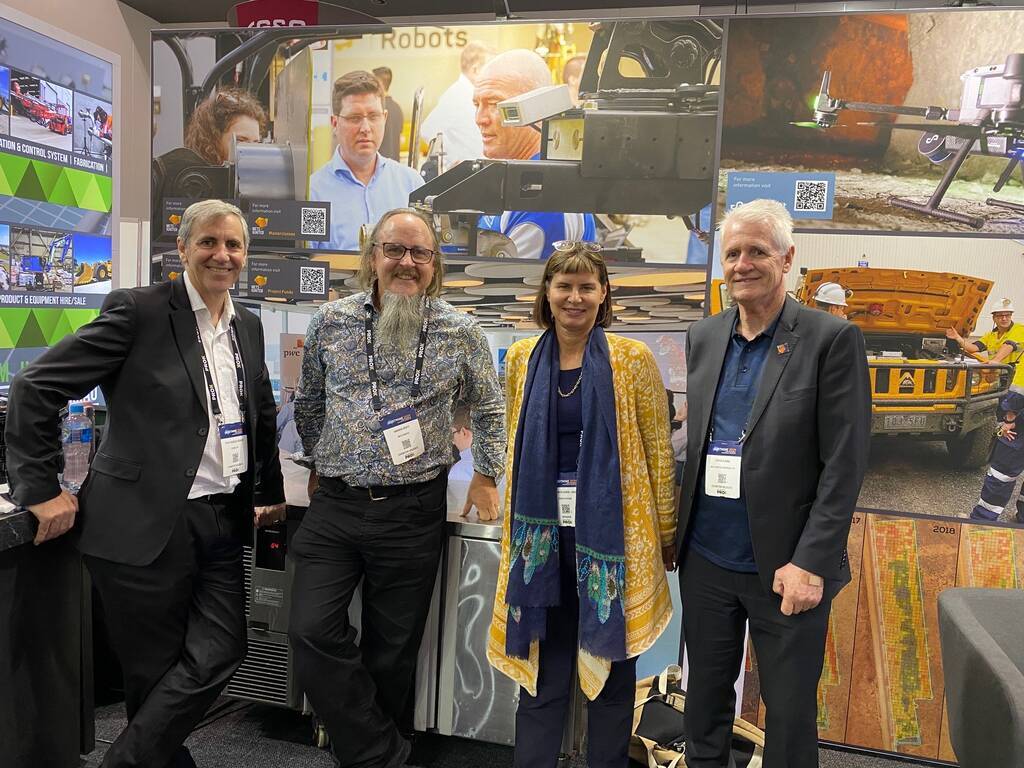 It was fantastic to see everyone out and about again at this years Austmine Conference! The Austmine Conference has built a trusted reputation as the go‐to event for mining leaders to connect around the strategic priorities, key innovations and emerging technologies driving a sustainable industry future.
We had an extremely successful time at the conference. A highlight of which is during Plenary 1: Harnessing Intelligence, at the 9:50am Autonomous Solutions and Interoperability, Barry Fitzgerald, CEO of Roy Hill Holdings, mentions that robots are now needed and are a requirement for modern operations.
Prior to the Austmine conference, METS Ignited hosted workshop which covered two areas of value Interoperability: exchanging information is the foundation to Transformative Automation of our mining value chain. The workshop presented the progress and current state on live outcome based projects addressing, the challenges of interoperability and proving that solving them is just around the corner. Mine Electrification updates on the progress in the Mine Electrification Consortium and insights on adoption and rate of change to our mining operations.