The Australian Institute for Marine Science (AIMS) welcomes Queensland Robotics' members to test your tech at ReefWorks: Australia's Tropical Marine Technology Test Range.
"On the doorstep of the Great Barrier Reef, ReefWorks offers a national capability to safely test marine technologies, unmanned systems and new sensors in a tropical marine environment."
ReefWorks facilities accommodate airborne, surface, and underwater drones. The test range includes laboratories, workshops, wharf facilities, and infrastructure at three sea test ranges with different conditions and autonomous corridors.
Different tiers of testing environments are available, depending on the TRL (Technology Readiness Levels) of the technology being tested. Early tech can use advanced simulators and digital twinning in a virtual environment. Technology ready for physical testing can utilize the controlled SeaSim environment, able to set and vary environmental conditions to replicate real-world scenarios: day vs night, shallow vs deep, as well as varying temperature and climate profiles. Dedicated tanks are also available for obstacle avoidance and payload testing.
As technology is proven, access can be granted to the tropical marine test ranges. Including two autonomous corridors to test unmanned technologies, and at-sea infrastructure for sea trials.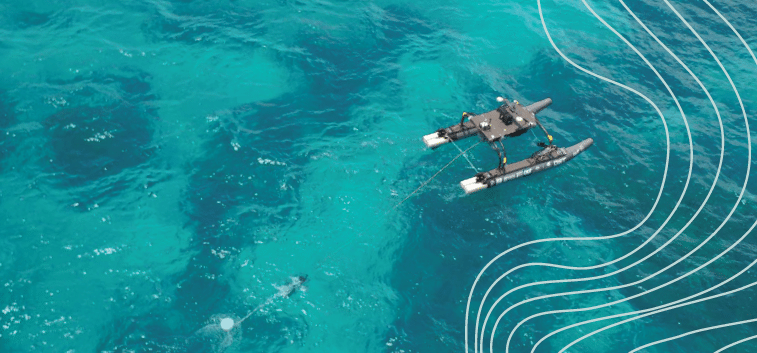 "The services support the entire development cycle from simulation validation, bench testing, tank tests through to nearshore and off-shore field testing."
Test your technology at one of the most advanced and diverse marine test ranges available. Contact us ([email protected]) for more information.
All images from ReefWorks brochure.